Anyone who has studied how to drive traffic to a website has likely come across the concept of search engine optimization. So , what is search engine optimization? Commonly referred to as SEO, it is a concept that encompasses practices intended to make an individual site more appealing to bots that index the internet for major search providers, particularly Google. The objective is to be one of the first pages that will come up whenever someone searches for a topic in your niche.
An Example of SEO
Let's say you're the owner of a plumbing business that handles work in a highly competitive market, such as Brooklyn, NY. There are two core concepts that are going to drive your efforts: your trade and your location. In other words, you want folks searching for plumbers in the Brooklyn area to be able to find your website. You'll also likely have secondary goals, such as ranking well for terms like "emergency plumbing" and "drain cleaning."
The objective in this instance is to configure the website as narrowly as possible to those goals. How do you achieve that?
Search Engine Optimization Factors
The major search engines look at an impressive range of factors when deciding what websites to show to which users. For example, search engines now distinguish between requests for information and services. An individual hunting for information about "DIY plumbing" should come across a wholly different set of results than someone looking for "professional plumbers."
In the early days of the internet, it wasn't unusual for webmasters to simply stuff sites full of keywords. Pages often had footers that were littered with lists of hundreds of search terms separated by commas. Over time, the search engine providers began to tilt their algorithms to punish sites that did this. The list of penalties continues to increase, covering everything from the quality of the content on a site to how quickly the page is expected to load. The goal for a company like Google is to see that searchers get the best results possible in the quickest amount of time.
Increasingly, the focus for those doing optimization has been on several key factors:
Making websites as functional and readable as possible
Targeting keywords
Producing original, high-quality content
Creating a sense of authority
Attracting high-quality, natural links from other websites
Building a Site for SEO
Having a functional website is the baseline for optimization. The website should respond to requests quickly, preferably taking under two seconds to begin loading readable content. It should also look good on the wide array of devices on the market today, including smartphones, tablets and desktop computers.
Authority and content quality go hand-in-hand. Google values original content that's written well, and poor grammar and punctuation are penalized. Likewise, you want to build your website as an authority on a specific topic. If a site is about plumbing, then the accompanying blog should focus on plumbing-related topics. We'd want to build services pages that mentioned the company and the locality it serves, too. We'd also build separate pages for specific services, such as drain cleaning or repiping. Once a site has content worth linking to, readers who maintain their own websites will most likely begin linking to it.
Conclusion
In terms of return on investment, search engine optimization is one of the most cost-effective ways to market a business. When an SEO effort is completed, you'll have a good-looking and highly functional website that'll be filled with meaningful content. Search engines see these factors as strong signals of quality, and you'll be rewarded with new traffic.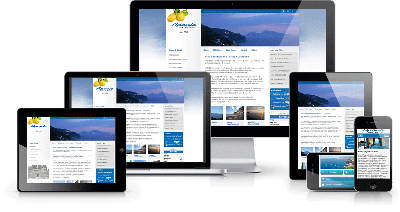 It's time your business matches up with the competition. Click the button below to get started!
Advant Local…more leads, more sales, more local!