Full Service Digital Marketing Agency
Advant Local focuses on delivering compelling, digital marketing solutions. Our proven solutions and strategies help our clients interact and engage with their customers in the best possible way.
Search Engine Optimization is fundamental. Our SEO strategies can grant you a high-ranking placement in search engine results pages.
Local SEO increases visibility of your business by driving your website to the top of local listings. We implement a custom and tested plan for each business partner.
Advant Local will get your business noticed by a creating modern, and effective website that is specifically designed with both SEO and customer conversion in mind.
Visitors expect a modern and maintained website. If your website is dated, or is not converting how it should, it may be time for a makeover..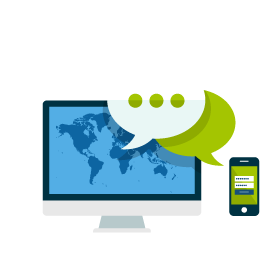 Customers are interacting with brands through social media. If implemented correctly, SMM can bring remarkable success to your business.
Maintaining a good reputation is paramount when it comes online marketing. Protect your brand and it's good name with our Reputation Management service.
We use strategy and experience to generate results
Our team specializes in on-page and off-page SEO as well as PPC. We have a proven track record in increasing search engine rankings for our clients. Our strategies are designed to achieve one or more of the following goals:
Call To Action
Inspire the target audience from social networks to visit your website
Engage
Encourage dialogue and coverage from influential people and sites
Inspire
Inspire the target audience to visit your website from social networks
We can help you achieve great results across several key areas including Search Engine Optimization, Social Media Marketing, Email Marketing and Digital Marketing.
We combine creative ideas with our vast experience in search technologies to deliver measurable results for our clients. We can help you build a sustainable, meaningful relationship with your clients by engaging them with your brand using social media promotion.
Matthew Lee
IT department
"My company's Google rankings and overall site traffic improved dramatically after just a few months of working with Advant Local. The service we've received from James and his team has consistently been above and beyond our expectations."
Georgina Nicholes
Executive Director
"Having many years of SEO experience ourselves, we know how hard it is to come up with a successful SEO strategy and an effectively integrate it within our work-frame. As our business continues to grow year after year, keeping track of our SEO strategy became very time-consuming and reduced our ability to focus on our core business. Advant Local was able to help with this by partnering with our team and shouldering many of the SEO tasks we had been doing in house." Summer Parkinson
Phlebotomist
"I have only been working with Advant Local for a few months but I would recommend them without hesitation. Their client support has been outstanding and they have exceeded all of my expectations. I have worked with many SEO companies but none of them can compare to them."