For many small businesses, the term "local SEO" feels like a foreign territory that could be scary to explore. Instead of diving in to get a few steps ahead of the competition, many continue doing business as usual and hope new customers will simply stumble upon them in passing. The world of search engines and Google algorithms is just not that passive.
According to DMR, a statistics resource targeted towards marketers, journalists and instructors, Google registers more than 100 billion search queries in a month. More than half those searches are being conducted by people on smartphones, and they are searching for goods and services that are close to their current locations.
Google suggests that at least half of the people who are searching visit the stores they find in local search on the same day. This seems a clear path for small businesses to compete with big-box retail chains.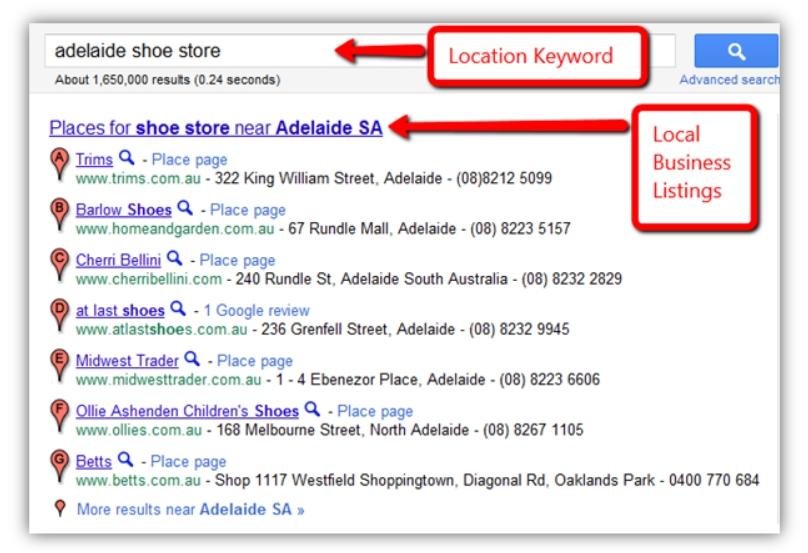 How to Get Started With Local SEO
Most small business owners do not know that starting local with SEO can be as simple as claiming a business profile on a local directory or review sites like TripAdvisor and Yelp. This ties a business to a specific locale when people are searching for goods and services. Making sure that your business name, address and other information is consistent across every directory helps you maintain your local authority.
Another way ensure local SEO is to make sure that all of your business content, including keywords, headlines, blog titles and external links have references to local neighborhoods, your city and region. This seems simple enough, right? Many small businesses, however, just do not engage their businesses on this level. Here are some reasons they may have a disconnection with the process.
Perceived Cost
Because most small shop owners are already operating with a limited budget daily, they believe they cannot add any additional expenses to an existing tight allowance. Also, because the results are not guaranteed, there is a fear of getting no return on the investment. It would be convenient to hire an SEO expert, even if only for a specified short-term task. However, there are many small things businesses can do on their own to boost their local authority. Engage in a search of your own and learn the latest trends. This is guaranteed to net something for your business.
Feeling Too Late to the Party
Even if your strongest competitor started doing local SEO two years ago, it is never too late for you to enter the race. SEO rules are constantly evolving and improving, and it will take some effort to keep up with that. The basic rules, however, are still the same. Use local keywords and create your content as if you are pitching to a local audience. Begin to envision SEO as an energy supplement. The more you do it, the more robust your profits and repeat business will become.
According to the Small Business Administration, or SBA, 39 percent of small business are not doing any marketing at all, and 50 percent do not believe inbound traffic from search engines builds future business. Make it your priority to never be in that number. Besides, with statistics like this, how could you ever be too late?
Overwhelmed
One of the biggest reasons most business owners convince themselves that local SEO is not important is because they are too busy running a business. The daily tasks required to stay afloat leave little room for proper marketing. Others feel as if the task of localization is too complex or too hard. Think of it like an investment and make the time.
While SEO can indeed be complex, there are a number of simple things a small business owner can do to set themselves up to ensure that basics are covered, such as having consistent name, address, and phone number for you business on local directories and search engines. Beyond that, enlisting the services of an online marketing agency such as Advant Local, can put your business over the top of your competition. From there, maintaining a consistent and on-going SEO program will ensure your listings stay at or near the top of Google results.