Is Local SEO Really Important?
How much thought have you put into the importance of local SEO for your local business? Too often it happens that a local business will put up a website and think that will be enough to bring in new customers. Unfortunately, good search engine optimization takes more than just having a site online. What about online and local competition? A website that does not keep up with the search engines will end up further down the list of search result, that is if it gets listed at all. Gone are the days when residents and travelers counted on the phone book and their own two eyes to show them where to go. Now everyone has a computer or a mobile device to guide them on their way. That is the reason local search engine optimization is essential for pulling in customers or clients. Without it, the only people a local business can hope to draw in will be those with whom they have already established a business relationship (and will they keep it?) and those who happen upon their store front while out and about performing errands. When you have competitors, you have to keep up with them, and you can be sure the competition is getting optimized.
Why Local Businesses Need Local SEO
When people look for products and services on the internet, they tend to stick to the top of the first page of results. Good optimizing for search engines will place your business in the first few results, which is where you want to be. Whether your business has been around for years or you are just starting out, online advertising is a must and relevant search engine optimization is the first and most important part of being seen online.
You certainly need an online presence, but that is not enough. Having a website or listing is much like going to a party. Unless you do more than stand quietly in the corner, few will notice you. If you are not out there with your Local SEO, few people will notice your website. Billboards, signs, and television advertising are all good ways to get your business seen, but more and more people are looking at the gadget in front of them rather than out the window, and muting the TV when commercials come on. A television ad or a sign can't be found with a few keystrokes, taps, or clicks of the mouse, and with the growth of social media, residents are more likely to get word of mouth from friends and family who spend a good deal of time online.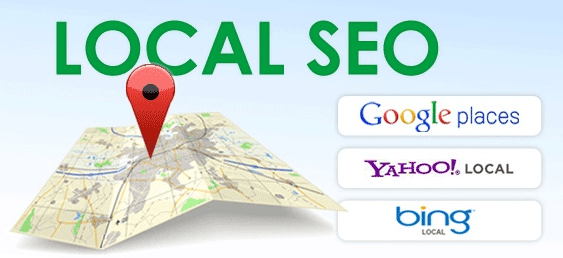 Local search engine optimization consists of having the right content on your website, on other relevant websites, in social media, and in reviews. It is not enough for your website to look good on laptops and desktops, either. You must also be sure your content is optimized for mobile devices. If any of these are lacking, it will be easier for others to take over your high ranking spot. According to last year's research, 49 percent of people use their desktop or laptop to do product and service research, and 45 percent use their mobile device when they are hunting down specifics.  More than half of those who search for services and products end up making purchases based on their findings. People are not just looking out of curiosity, they are buying based on what they find searching online with their gadgets. (Reference: Google: Local Searches Lead 50% of Mobile Users to Visit Stores [Study]).
If you think you can make it without search engine optimization for your local business website, you can certainly stick to the old way of advertising, but in the end it will be those who pay attention to their websites and mind their Local SEO that will make a success of their businesses.