It may come as a surprise, but many business owners underestimate the benefits of using local SEO to market their products and services. Once they launch an online site or put up an ad on the Web, business owners simply assume that their businesses will pop up on search engines once local searches are made. Without optimization that is designed to target and attract the local market, businesses simply cannot maximize their presence online. Find out how local optimization can boost your business and improve your brand's reputation.
Benefits of Local SEO
Exposure in the Local Market
Local SEO has a straightforward goal: target local markets or niches and drive this traffic to your business. Even with a well-executed online marketing approach, small businesses simply cannot compete with larger, older and established brands on a national scale. They will either be ignored or passed over for the more familiar brand. With local SEO, small business owners can attract the market they are really after – the market that is geographically closer to their business. This is the market that is more likely to search for, interact and buy their products and services.
Extending Your Business
Businesses with brick-and-mortar operations still create an online presence through websites, blogs and social media because they understand the power the Internet provides. Web presence is not just an option anymore – it is a necessity, a tool that can be harnessed to create brand recognizability, improve customer interaction and reach specific markets that are usually difficult to find.
Local SEO is an excellent tool to use to guide customers to the right brand, product or service, and to improve the reputation of a business. By locally optimizing a website, a business will create a marketing landscape over which they have more control so they can provide their customers with a better picture about what they have to offer.
Being Available in Individualized Results
The great thing about improving search engine performance is that they also improve search results. Search features are now becoming increasingly customized and even predictive, and while searches are not perfect yet, results are becoming more specific to the needs and interests of the individual performing the search. This is especially true among users who are logged on to their Google accounts, where geographic location and search history influence the results on their searches. Locally optimized brands are more likely to appear on these searches and thus take advantage of their relevance.
Take Advantage of Business Networks
Local optimization allows businesses to create partnerships with other businesses, particularly those that provide support services. This link can be leveraged to build reputation, share information and even promote brands. Being partners with other businesses allows small business owners to profit from this symbiotic relationship to promote to the other business' customers, especially those who have the potential to become a part of their market.
Furthermore, business partnerships help in growth and improvement of new knowledge and approaches in marketing strategies. When businesses share information with other businesses, they create a win-win situation. Customers enjoy improved and customized products and services, while businesses increase their sales.
Keeping Up With the Competition
Each year, small businesses face increasing challenges posed by newer businesses in the same industry. With the ease of marketing products and services online, competition is only going to become tougher. The issue here is that established brands will continue to dominate the search engines – at least nationally. To compete for visibility, small business owners will have to target smaller niche markets to come up on search results. Niche markets, while not ignored by bigger brands, are not usually their main focus. To achieve search engine visibility, small business owners should focus on optimizing their brand locally. As competition increases, local SEO is only going to play a more critical part in the success of marketing efforts.
Google is Showing Support for Local Businesses
The past several years have shown an interesting trend at Google – that of showing a small but discernible preference for small businesses. True, the ranking that shows up during searches using Google is heavily influenced by the history and background of the company and its brand, but Google has also been improving their search logarithms to ensure that searches bring up what people want to see. Most often, these searches include local, smaller brands and companies.
A great deal of what Google does has a lot to do with the kind of tools they offer, such as Webmaster Tools and Analytics, most of which are free to use. These tools help business owners build and market their brands by improving how often they appear online.
Reaching Mobile-Based Markets
The number of people performing online searches through mobile phones and similar devices have increased dramatically over the last few years. Recently launched gadgets such as smart phones and watches have also made on-the-go searches much more common. In fact, they have become so common they are the norm for many people. Mobile devices are simply more convenient tools for finding and even buying products and services.
So how is this relevant to your small business? Wearable devices provide a wide network of information that is much more geographically relevant, providing search results based on proximity. With mobile devices, information is not only relevant, it is also something that can be accessed and made use of readily.
Improve Business Reputation
Effective local SEO drives the traffic towards your business website. After all, people are much more inclined to trust the reputation of a business that appears on top of search engine results. If a business is relevant, it usually means it has a good reputation and will deliver.
By driving traffic to your business website, local SEO improves your site rankings and increases your exposure on the Web. Better exposure, paired with accessibility to quality products and services means increased sales and better profits.
Are You Ready to Begin a Local SEO Campaign?
Local search engine optimization may seem easy but the truth is that with increasing competition and more sophisticated search engine capabilities, your business needs to be able to provide high quality relevant content to the relevant market. Seek professional help if you want to go head-to-head and improve your chances online. The Web is a huge marketplace filled with endless possibilities, so only highly targeted, smart and well-designed marketing approaches will determine which business stays on the market radar.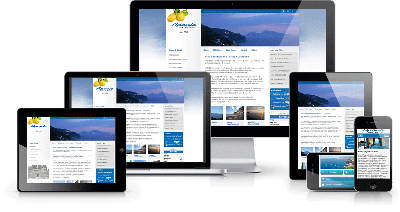 It's time your business matches up with the competition. Click the button below to get started!
more leads, more sales, more local!